I picked up a great little book and read it on one of my cross-country flights a couple weeks ago.  It's called "This is Our Constitution" written by Khizr Khan.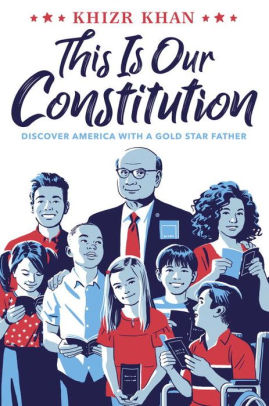 Khizr Khan is a Muslim immigrant, United States citizen, Harvard Law School graduate, and a Gold Star Father.  His son US Army Captain Humayun Khan was killed in action in 2004 while stopping a suicide attack near Baqubah, Iraq.  Captain Kahn made the ultimate sacrifice for his country, he gave his life to save his platoon.  Khizr Khan gave an inspiring speech at the Democratic National Convention in 2016 where he implored all of us to read the United States Constitution.  To be honest, I hadn't read the US Constitution since my freshman high school civics class.
In our current state of divisive politics, this is a must read.  This easy-read provides the background on how the Constitution was written and focuses on some of the key amendments, particularly the first amendment and the elimination of slavery after the Civil War.  The book includes the Declaration of Independence and the entire US Constitution.  Fascinating stuff.
Happy Fourth of July