Polymer Consulting – Turning Obstacles into Opportunities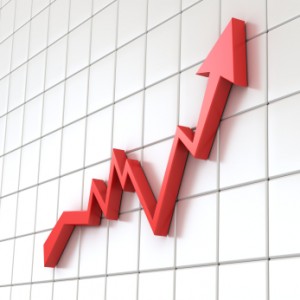 InnoCentrix customizes our integrated approaches to deliver superior value for your unique business challenges. Our highly experienced polymer consultants and extensive toolbox enables us to collaboratively develop the best approach that maximizes your investment.  Our polymer consulting services include:
Polymer Technical Problem solving consulting
New product development consulting
Intellectual Property Consulting: Strategy and Management
Polymer Sustainability/Green Design Evaluations
New business development consulting
Process improvement consulting
Expert Witness
Technical Problem Solving Consulting
Got a big hairy polymer problem keeping you up at night? Our proven problem solving methods help your team solve complex polymer problems. Our polymer consultants have extensive problem solving experience using sophisticated tools to tackle even the biggest polymer problems (see our manufacturing process scrap reduction success story).
New Product Development Consulting
Are customers asking you for new products? Working together we guide you along a proven path to accelerate product development and increase your R&D returns. At InnoCentrix, our leading polymer consultants have extensive experience using Design for Six Sigma, phase/gate new product development process, lean product development, developing product platforms, and using Open Innovation to expand your capabilities (see our new polymer composite, new product development, and new product development process acceleration success stories).
Intellectual Property Strategy and Management
Is your Intellectual Property working for you? Leverage your R&D investment to deliver maximum financial impact by focusing your new product development portfolio and ensure long-term sustainability by developing and managing your polymer Intellectual Property (patents, trade secrets, trademarks, copyrights).  Our polymer consultants have extensive experience developing Intellectual Property strategy, conducting patent evaluations and landscaping, and implementing robust Intellectual Property processes that capture and leverage your key IP assets.
Polymer Sustainability/ Green Design Evaluations
How "green" are your polymers?  We use well-established methodologies to complete a polymer sustainability evaluation using Life Cycle Assessment (LCA) and Green Design Principles.  Working together, our polymer consultants and environmental expert evaluate and rank your polymers or polymer-based ingredients (used in formulations for example) in terms of sustainability and green design.
New Business Development Consulting
Do you want to enter new markets to grow your business? InnoCentrix polymer consultants enable our clients to increase revenues by identifying new markets for your existing polymer products, or modifying your existing polymer technologies to capture new revenue streams. We have extensive expertise in polymers used in the electronic materials markets (read our new business development success story).
Expert Witness Services
Are you facing legal action that requires a polymer expert or polymer-process related expert for consulting, patent infringement analysis, litigation support, or witness testimony? Our polymer expert witness consultants work with your legal team to perform case assessments, complete research, experimentation where required, and prepare expert opinions for depositions and court. (read our expert witness success story and testimonial).  Our expert witness consultants have deposition and trial experience in polymer and environmental related cases.
Process Improvement Consulting
Do you need to cut costs and improve efficiencies in your process? Our polymer consultants have extensive problem solving experience using sophisticated statistical tools to improve profitability.  InnoCentrix polymer consultants can enable you to optimize manufacturing  processes using Six Sigma and Lean tools to reduce defects, eliminate waste, improve process flow, decrease cycle times, and increase customer satisfaction.