By Dr. Jeff Gotro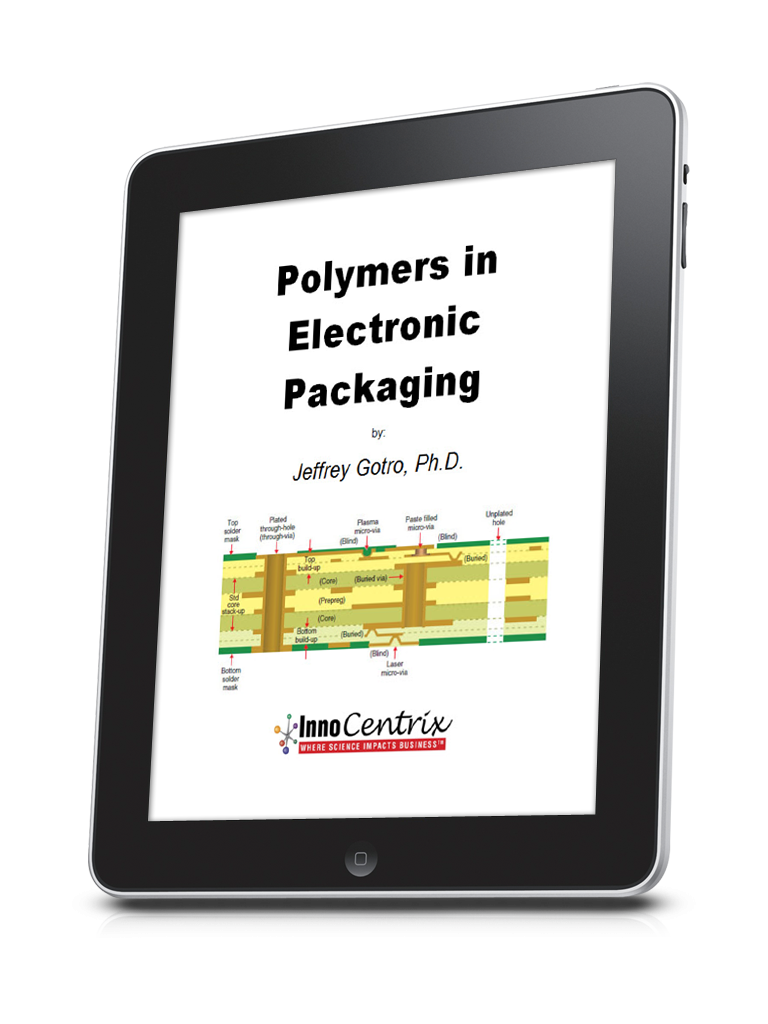 Are you confused about what is electronic packaging?
Have you ever wondered what type of polymers and polymer-based composites are used in electronics?
Need to understand the structure/property/process/performance relationships in electronic packaging?
Want to develop a deeper understanding of the chemistry of polymers used in electronic packaging?
Need to develop a detailed understanding of the rheological properties of the various types of polymers and processes?
The Polymers in Electronics eBook will cover:
Introduction to electronic packaging

Polymers used in electronic applications

Key chemistries for materials such as die attach, underfill, epoxy mold compounds, photopolymers, circuit board materials, and dielectric redistribution layers

Processing related to the various types of thermoset polymers used in electronics

Rheological properties of polymers and polymer processes
The 165 page eBook also contains an extensive reference list for further study
Click here to view the Table of Contents and the Introduction
So what is your investment to develop a detailed understanding of the polymers used in electronic packaging?
Get the eBook for just $49.99
Why Wait?  Click the Buy Now button to get your copy of the Polymers in Electronics eBook
Have Credits? Redeem this book for 10 credits in the Ebook Store.