By Dr. R. Bruce Prime and Dr. Jeff Gotro

Have you ever had a question about how to measure a physical property of a thermoset?
Confused about what is gelation or how does vitrification impact thermoset curing profiles?
Or wondered how to measure the glass transition temperature of an epoxy or polyester composite?
Or what is the modulus in the glassy and rubbery region for a cured thermoset?
Or how to determine if my composite is fully cured?  You've come to the right place!
The eBook provides an overview of the most common methods to characterize thermosets.  In the eBook you will learn:
Why gelation is important in thermoset curing

How to calculate the gel point

How to use Differential Scanning Calorimetry (DSC) to investigate thermoset curing

What is vitrification and how it impacts the curing of thermosets

How to use Thermo Mechanical Analysis (TMA)  to solve thermoset problems

Why Thermo Gravimetric Analysis (TGA) is a useful tool to characterize the filler content and characterize the degree of cure in thermosets

When to use Dynamic Mechanical Analysis (DMA) to investigate the final cured modulus and glass transition region in thermosets and composites
The 76 page eBook also contains a glossary of commonly used curing nomenclature and an extensive reference list for further study.
So what is your investment to improve your thermoset characterization knowledge?
Get the eBook for just $14.99
Why wait?  Click the Buy Now button to get your copy of Thermoset Characterization
Get started now with the Thermoset Characterization eBook and become a more effective scientist or engineer.  You will become the "go to" technical person in your organization on thermoset characterization.
About the Authors: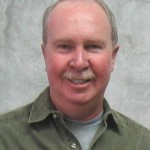 R. Bruce Prime, Ph.D. is a co-founder of Thermoset University, a technical consultant and recognized authority on the cure and properties of crosslinked polymer systems. In his thirty-year IBM career he led teams responsible for developing and implementing polymer applications for printer and information storage technologies. He holds 8 patents and is the author of more than 65 technical papers and the chapter on Thermosets in Thermal Characterization of Polymeric Materials (E. A. Turi, editor, 1981, 1997).  Bruce was a co-editor of Thermal Analysis of Polymers: Fundamentals and Applications, (J. D. Menczel and R. B. Prime, eds.), John Wiley & Sons, 2009.  Bruce and Jeff also collaborated to publish Thermosets in Encyclopedia of Polymer Science & Technology (Third Edition, J. Kroschwitz, editor), John Wiley & Sons, 2004.  Dr. Prime is a fellow of SPE and NATAS and was the 1989 recipient of the Mettler-Toledo Award in Thermal Analysis. In 1980 he co-founded what is now the Golden Gate Polymer Forum where he remains on the board of directors.  Bruce obtained his Ph.D. in Chemistry from Rensselaer Polytechnic Institute with Dr. Bernard Wunderlich.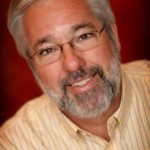 Jeff Gotro, Ph.D. is the President and Founder of InnoCentrix, LLC.  InnoCentrix proves a wide range of consulting services to the polymer industry in the areas of technical problem solving, innovation and new product/process development, business development and Intellectual Property management.  Jeff has over thirty two years' experience in polymers having held scientific and leadership positions at IBM, AlliedSignal, Honeywell International, and Ablestik Laboratories. He has published 59 technical papers, holds 14 issued patents, 5 patent applications, and 9 inventions published in the IBM Technical Disclosure Bulletin.  Jeff is a regular contributor at technical societies where he teaches short courses on thermosets (chemistry, characterization, rheology and processing)   In 2014, he was elected Fellow of the International Microelectronics Packaging Society (IMAPS) and is the recipient of the IMAPS John A. Wagnon Technical Achievement Award for significant technical contributions in the area of polymers used in electronic applications.  Jeff has a Ph.D. in Materials Science from Northwestern University with a specialty in polymer science.