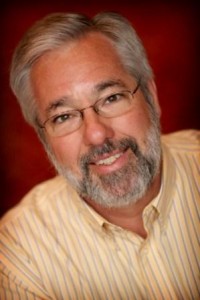 Hi, this is Jeff Gotro and welcome to my polymer innovation community.  A little bit about my path so you can get to know me a little better.  I spent twenty-six years in "Corporate America" gaining valuable experience in polymers for electronic applications and composites having held scientific and leadership positions at IBM, AlliedSignal, Honeywell, and most recently as Vice President of Technology (CTO) for Ablestik Laboratories. During my corporate life I became an expert in polymer physics, specifically thermosetting polymers, achieved significant financial results in new product development, and was successful building world class research, development, and engineering teams around the globe.
Due to the acquisition of Ablestik Labs, I was offered the opportunity to take a different path and curious about entrepreneurship, I started InnoCentrix, LLC in mid-2008.  InnoCentrix provides management and technical consulting enabling clients to solve complex polymer problems, develop high impact new products, manage intellectual property (patents), and extend their existing products into new markets.  I also have experience as an Expert Witness, providing litigation support and consulting on polymer-related cases.  I have a team of highly skilled associates enabling InnoCentrix to tackle all types of polymer challenges.
My passion is polymers and innovation.  Over the years I have been successful at making significant financial impact through leveraging polymer science to develop successful new products.  I bring to my clients a solid proficiency in managing the research, development and commercialization of new products. My focus is to make sure we don't just do science, but use polymer science and technology to develop profitable new products.  With this in mind, the tagline for InnoCentrix is "Where Science Impacts Business."  Since our world today is global, I have global experience developing new products having established a full function R&D and Applications Engineering lab in Shanghai, China for Ablestik Laboratories. I managed research, development, and engineering teams on three continents (Europe, America, and Asia).  I have consulting experience with companies ranging from early start-ups to Fortune 50 companies.  I recently achieved the internationally recognized Certified Management Consultant (CMC) designation from the Institute of Management Consultants.  CMC's have demonstrated a consistent track record of providing value to clients, adhering to a rigorous code of ethics, and demonstrated competence in consulting practice management.  Less than 1% of all management/technical consultants achieve the CMC designation.
Over the years, I was fortunate to be able to develop a deep understanding of polymer science, became an expert in thermosetting polymers, and received invitations to speak at  Gordon Research Conferences (Thermosetting Polymers and Composites). My colleagues sometimes referred to me as the "Professor" since I enjoy teaching and sharing my experiences with others.  Over the years I have presented numerous invited lectures, along with technical presentations and short courses at national technical conferences. I was an Adjunct Professor at Syracuse University in the Dept. of Chemical Engineering and Materials Science from 1986-1993. While at AlliedSignal, I "got statistical religion" and became a Six Sigma Black Belt.  After moving to California in 1999, I taught Six Sigma Black Belt and Green Belt at California State University at Fullerton from 2001-2006.  I also have taught a course on Innovation and Product Development in the MBA program at Concordia University in Irvine, CA (2009-2011).
I am active in several professional societies including the American Chemical Society (ACS), the Institute for Management Consultants (IMC), the Forensic Expert Witness Association (FEWA), the International Microelectronics and Packaging Society (IMAPS), and the Society of Plastics Engineers (SPE).  I was inducted into Sigma Xi, the Scientific Research Society in 1989 and Pi Tau Sigma, Honorary Mechanical Engineering Society in 1977.
I like to share what I learn, so over the years I have published 59 technical papers (including 4 book chapters) in the field of polymeric materials for advanced electronic packaging applications and hold 14 issued US patents, and have 5 patent applications pending.
As an undergraduate at Marquette University in Mechanical Engineering, I discovered Materials Science.  The rest they say is "history."  After finishing my BSME, I enrolled in the Ph.D. program in the Materials Science department at Northwestern University.  I liked the combination of organic chemistry and mechanical properties and found my niche in polymer science.  My specialty is polymer physics.