Thermoplastics 5-Part Series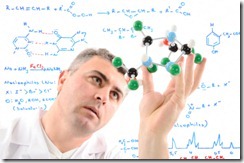 Learning about a new area can be intimidating. Even with the best of intentions, it is hard to teach yourself. There are many good books available but they go into too much detail so you can't see the wood for the trees. Also, they tend to teach tedious theories with plenty of mathematics thrown in. Well, the good news is that there is a better way.
By distilling the basics down to one hour lectures, it is possible to learn everything you need to get started with plastics. In my career, I have often had the pleasure and challenge of teaching people about plastics so that they could get a fast start in their new job. That experience has allowed me to build a set of tools, stories and metaphors that will explain plastics in a simple and fun way. I can promise you there will be no mathematics whatsoever and no theories that make your head spin. In this 5-part video series, you will learn just what you need to know to succeed in your job.
About the Presenter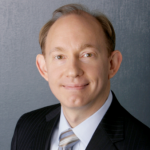 Chris DeArmitt, Ph.D. is the Founder and President of Phantom Plastics, a polymer and plastics consultancy. Chris is an expert in thermoplastics and plastics additives/fillers with 18 years' experience leading teams turning market needs into new products and revenue. His industrial career includes leadership positions in R&D and Technical Marketing at Electrolux (Frigidaire), BASF, Hybrid Plastics and Applied Minerals. He has chaired several conferences and given innumerable invited lectures. Chris has published over 40 book chapters, articles, and international patents. He is a Chartered Chemist and was elected Fellow of the Royal Society of Chemistry at age 37. Chris has a Ph.D. in Surface and Polymer Science (University of Sussex, Brighton, UK).
"Introduction to Plastics"
Whether you are in R&D, product development, marketing or sales, you will benefit from understanding the materials you work with. R&D people can manage their projects more effectively. Marketing people can better promote products and explain the value proposition. Sales people can be more persuasive by highlighting advantages and through new-found confidence.
In this video you will learn:
what are plastics?
what properties they have and why?
how they compare to other materials?
processing and flow
mechanical properties
performance : cost so you can find the cheapest plastic for your application
amorphous versus semi-crystalline polymers
additives
"Filled Polymers and Plastics – Foundation"

Filled polymers are important materials but it can be a confusing area at first. It took me several years, many books and lots of articles before I understood the basics. I suffered through that but you don't have to. Get all the information you need to get started in this fascinating area in just an hour.
In this video you will learn:
all you need to know about filled thermoplastics
the basics and build on that with the (separate) advanced training seminar
about performance (modulus, strength, impact resistance, HDT) and cost
traditional and nanocomposites explained and compared
resources and further reading to help you in your work
"Filled Polymers and Plastics – Advanced"

In this video you will get a quick refresher on the basics such as influence of fillers on properties and then we will delve deeper into the topic. An hour spent watching this video will save you a huge amount of time and effort so you can do your job better.
In this video you will:
get a refresher on the basics, i.e. what affects modulus, yield strength, HDT & impact resistance
learn how fillers interact with other additives such as antioxidants and impact modifiers
discover an easy screening test that allows you to find the best dispersant for your filler or pigment
get tips on how to predict mechanical properties to save time and money
learn how weld lines and orientation affect properties
get information on additives and unusual fillers
receive an introduction to nanocomposites and how they stack up to traditional filled plastics
discover the importance of the interphase
learn much more (thermal and electrical conductivity, permeability, transcrystallinity, etc.)
"Impact Modification of Plastics"
Plastics are an irreplaceable part of today's way of living. There are many different plastics because each has its own unique balance of properties that make it particularly suited to certain applications. In theory, it would be possible to make a new plastic for each application, but in reality, that would be far too expensive and difficult. Instead, the preferred method is to use additives which, when blended into an existing product, allow the skilled formulator to tune the properties in the desired direction. Thus, an analysis of a plastic will often reveal many additives such as fillers, pigments, antistatics, antimicrobials and many more. One of the most important classes of additives is the impact modifiers. There are a wide range of products that enable substantial improvements in impact resistance with little sacrifice in other key properties such as modulus (stiffness) and strength. This video will describe the many different ways to improve the impact resistance of plastics and give you a good introduction to this billion dollar industry.
In the video you will:
learn about different impact modification techniques
discover the pros and cons of each method and impact modifier type
understand how impact modifiers interact with other additives like fillers and pigments
see how impact modifiers affect transparency and colourability
hear about a new smart material that changes opacity
"Dispersants & Coupling Agents"
The key to good composites and nanocomposites especially, lies in getting proper dispersion and in tuning the level of adhesion between the polymer and the filler. Dispersants and coupling agents are the additives used to achieve those tasks. These additives operate at the filler surface at the interface between the particles and the surrounding polymer matrix. Because they are only needed at the surface, a little additive can have a huge effect. For example, improving polymer flow (for improved productivity), raising impact resistance, yield strength and elongation to break and also affecting aesthetics such as gloss. This video will cover both dispersants and coupling agents, how they operate and how to optimize them.
In this video you will learn:
dispersant action and property improvements (mechanical and aesthetic)
a proven screening method that allows you to find the right dispersant type and amount quickly and cheaply
a case study showing how a real formulation was improved in terms of cost and performance
how coupling agents work and how you can tell if one is working
how interactions between additives can create problems and how to avoid them
So what is your investment to improve your skills in thermoplastics and become the "go-to" person in your company?
The Best Value is the Five part video series for $399.
Here's the great value you will receive for your investment:
Recording of the audio and video from the online event.

Copy of the presentation slides in pdf format

Transcription (eBook) of the audio portion for those who prefer to study a written document
Purchase just the 2-part Filled Polymer & Plastics series for $179
If you would like to purchase individual videos, they are available for $99 each.
Introduction to Plastics
Filled Polymers and Plastics – Foundation
Filled Polymers and Plastics – Advanced

Impact Modification of Plastics
Dispersants & Coupling Agents