I was at the Irvine Park Railroad Pumpkin Patch (in Orange County California) with my wife, daughter, son-in-law, and my 19 month old grandson last  Saturday for some fun at the pumpkin patch.  They had a train ride, hay bale maze, kids games, bounce houses, face painting, cookie decorating, tractor races, horse rides, and a bunch of those wooden pictures with holes for your face.
Well guess what?  They had one that was perfect for a science nerd like me!  My wife spotted it and took the picture below…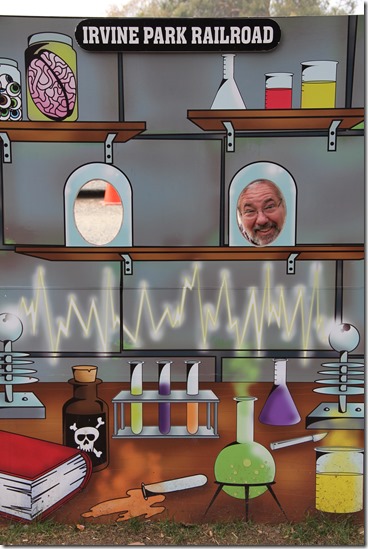 I had a great time with the family and grandson's are a blast.  Here's a picture of my grandson Parker checking out the pumpkins!  He had to find just the "right" one to take home to carve!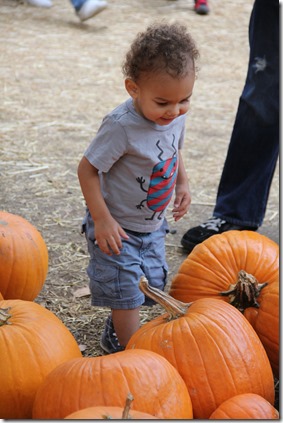 Happy Halloween and I hope everyone has a chance to spend some family time during this "trick or treat" day.