Guest Post by Jeremy Pasatta, Advanced Polymer Coatings
One of the largest drivers of new product development for thermosets, and in particular epoxies, is sustainability, and the curing agents for epoxies are no exception.  Today there are a variety of biobased curing agents for epoxy resins, and perhaps the most widely known and utilized are the phenalkamine family of amine-based epoxy curing agents.  Phenalkamine curing agents are based on cashew nutshell liquid, from which cardanol is extracted.  Cardanol is then reacted with various amines to give a phenalkamine, which is a type of Mannich Base, with the reaction scheme and structure shown in Figure 1.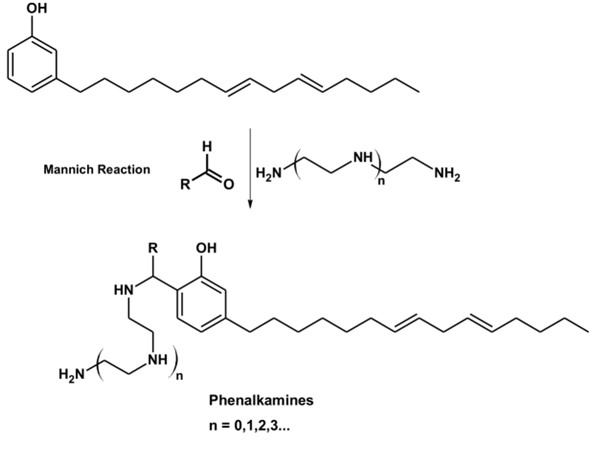 Figure 1.  Phenalkamine Reaction Scheme and Structure
(Source: https://www.cardolite.com/technology/phenalkamines/)
Because of their unique structure amongst amine curing agents, phenalkamines offer the following benefits:
Very fast cure due to phenolic structure
Excellent curing at low temperatures
Good flexibility and water resistance due to aliphatic side chain
Non-blushing
Long pot life
Chemical resistance
The improved water resistance of formulations using phenalkamines also improves corrosion resistance of steel substrates in coatings using phenalkamine curing agents.  The long chain alkyl groups that improve the water resistance also improve adhesion to poorly prepared and wet substrates, such as damp concrete.
In the previous blog post, polyamides were discussed, which are amine curing agents based on dimer acid and tall oil fatty acid, which are also bioderived raw materials.  Curing agents have been developed which are a combination of phenalkamine and polyamide and combine most of the positive features of each curing agent while giving a very high biobased mass percentage.  These curing agents, known as phenalkamides, are synthesized using a polyamide as the starting amine in the synthesis scheme shown in Figure 1.  A visual representation of the properties of these curing agents in shown in Figure 2.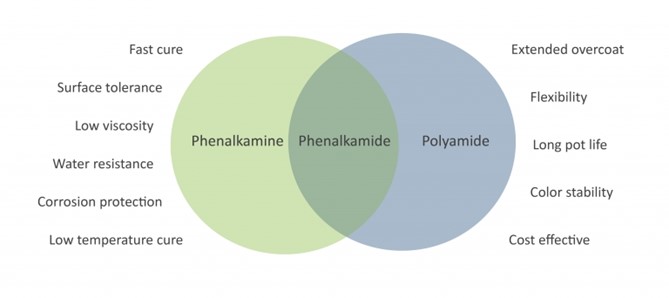 Figure 2.  Properties of Phenalkamides
Source: (https://www.cardolite.com/technology/phenalkamides/)
In addition to commercially available phenalkamines and phenalkamides, there have been several other studies conducted on biobased raw materials to be used as curing agents for epoxy resins, and these studies are summarized in Table 1.
Table 1. Summary of Biobased Epoxy Curing Agents

 (Source: https://doi.org/10.1002/app.44103 )
Of the bioderived curing agents listed in Table 1, the structures based on furanyl building blocks have many possibilities for fine tuning properties.  Some of the possible structures are shown in Figure 3.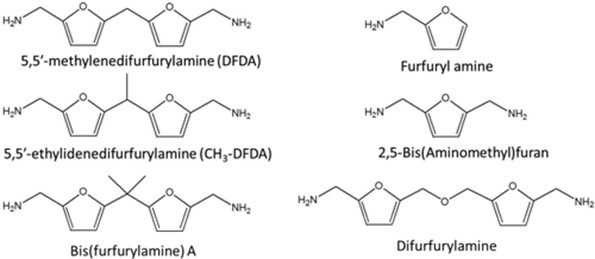 Figure 3.  Structures of Furanyl Based Curing Agents
(Source: https://doi.org/10.1002/app.44103 )
When DFDA and CH3-DFDA were cured with a standard bis-A based epoxy resin, Tgs of 128°C and 142°C respectively were measured using DMA.  This demonstrates that there does not have to be a compromise in performance with a biobased curing agent and that high thermal resistance systems can be achieved.
This blog posts shows that there are an ever-increasing number of bioderived curing agents that are being developed that give exceptional properties.  The development and commercialization of these curing agents will continue to grow as the push for sustainability increases across multiple markets that use epoxy resins.  When used in combination with bioderived epoxies, a formulator can create a product that truly makes a difference to the consumer and the environment.