Guest Post by Huan Lee, Lambient Technologies
When temperature is constant, it is easy to understand how dielectric measurements indicate cure state—only the degree of cure affects the ion viscosity of a thermoset or composite. However, ion viscosity actually depends on both degree of cure and temperature, and accounting for temperature is necessary to correctly interpret non-isothermal tests.
I can sum up the behavior of ion viscosity with two rules of thumb:
At constant degree of cure, increasing (or decreasing) temperature decreases (or increases) ion viscosity
At constant temperature, increasing (or decreasing) degree of cure increases (or decreases) ion viscosity
Because these rules have opposite effects, the net result depends on which dominates at a particular moment. Figure 1 plots data from the cure of CYCOM PR 520, a one-part epoxy system used for resin transfer molding (RTM).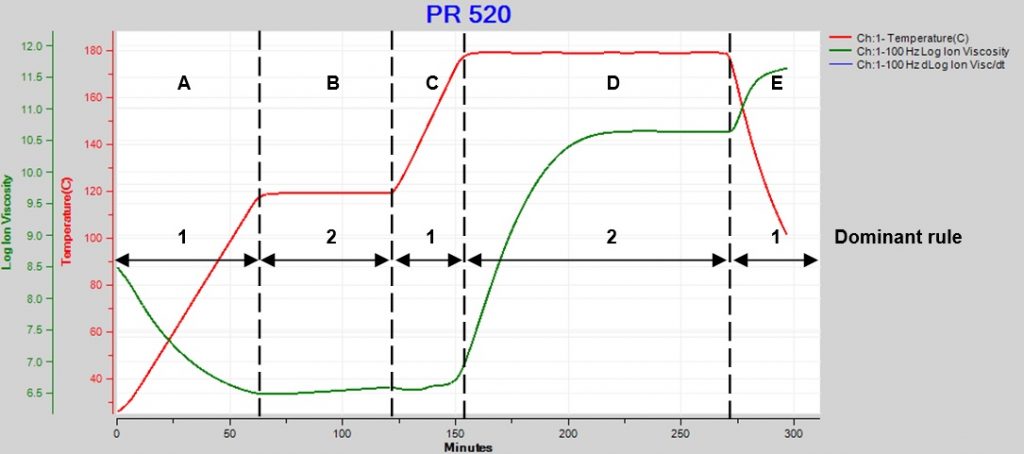 Figure 1. PR250 cure with ramps and holds
 Here we see how ion viscosity changes as temperature goes through two ramp and hold steps then a final cooling:
A. Temperature increases but is too low to initiate significant reaction, so degree of cure is essentially constant and ion viscosity decreases (Rule 1 dominates).
B. Temperature is constant and the slow reaction slightly increases degree of cure, accompanied by a small increase in ion viscosity (Rule 2 dominates).
C. Temperature increases but is still too low for significant reaction or change in degree of cure, and ion viscosity decreases slightly (Rule 1 dominates).
D. At this higher constant temperature, the reaction and degree of cure increase significantly, causing a large increase in ion viscosity (Rule 2 dominates).
E. Temperature decreases. Cure is complete by this time, degree of cure is constant and ion viscosity increases (Rule 1 dominates).
Sometimes the changing temperature and cure rate create a more complex ion viscosity curve, as shown in Figure 2. Why does ion viscosity rise then fall between 90 and 150 minutes? Shouldn't the reaction be accelerating because temperature is increasing during this time? Or is the cure somehow reversing?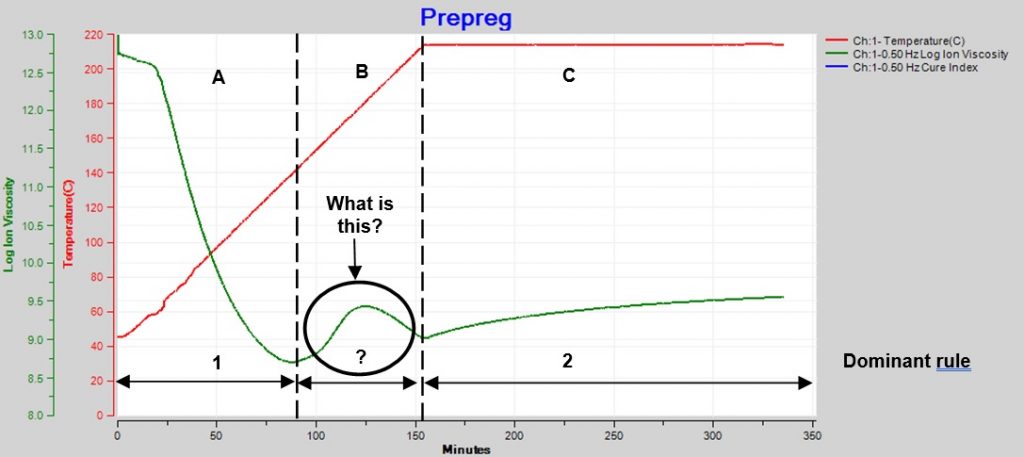 Figure 2. Epoxy-fiberglass prepreg cure with ramp and hold
For more insight we can use a parameter called Cure Index, which accounts for the effect of temperature and is closely related to degree of cure. Calculation of Cure Index requires two baselines that are characteristic of the material: one for the temperature dependence of ion viscosity at 0% cure and the second at 100% cure.
Any measurement of ion viscosity and the associated temperature now exists as a point between these baselines, as shown in Figure 3. Cure Index is simply the vertical distance between this point and the 0% baseline, expressed as a proportion of the vertical distance between the two baselines.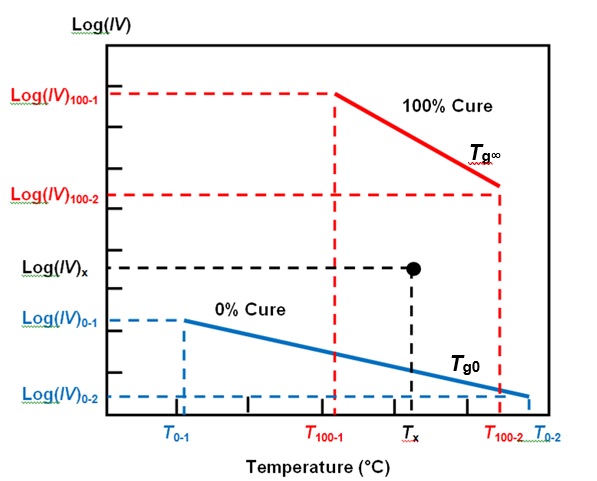 Figure 3. Cure Index baselines with ion viscosity-temperature data point
The 0% and 100% baselines are determined by measuring ion viscosity at different temperatures for uncured and fully cured material, respectively. Figure 4 shows the baselines obtained in this way for the prepreg of Figure 2. The ion viscosity-temperature data are plotted between them. The resulting Cure Index curve for this prepreg is shown in Figure 5 along with the original ion viscosity.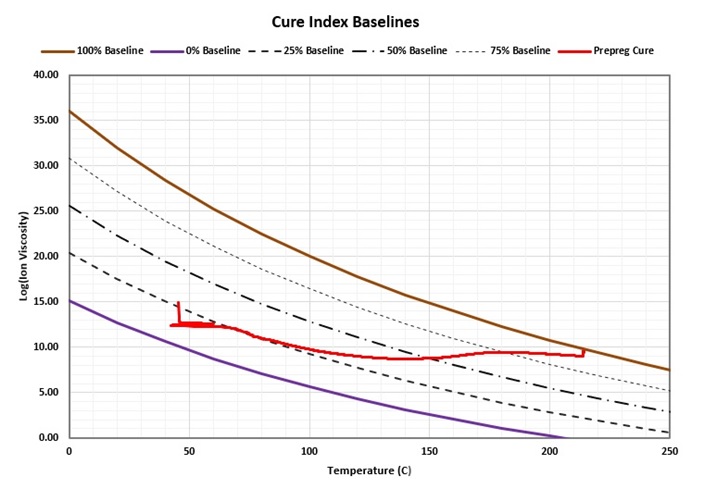 Figure 4. Prepreg data between Cure Index baselines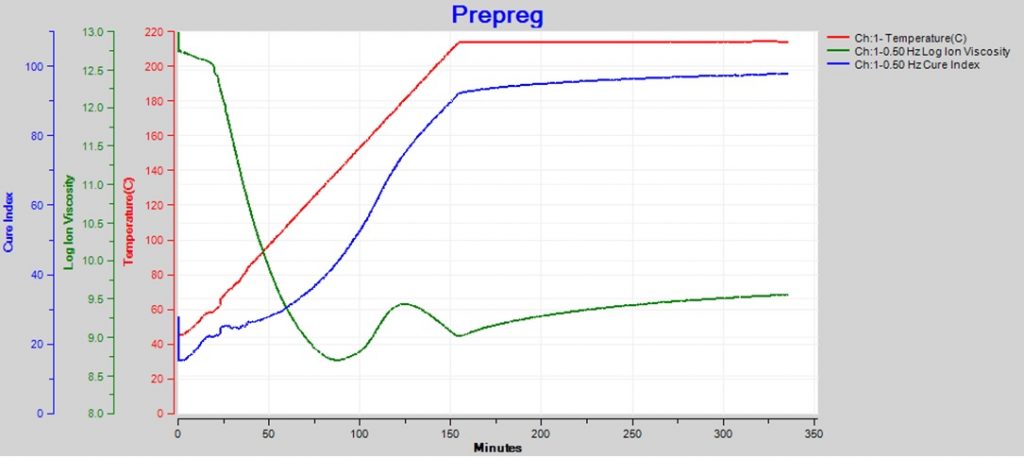 Figure 5. Epoxy-fiberglass prepreg ion viscosity and Cure Index
The reaction that drives polymerization is irreversible and the degree of cure always increases with time. The Cure Index of this prepreg shows a continuous increase, consistent with irreversibility, even though ion viscosity peaks and changes direction between 90 and 150 minutes. By looking at Cure Index, we see this behavior is simply the effect of curing dominating heating between about 90 and 125 minutes, then heating dominating curing between 125 and 150 minutes.
I have shown that Cure Index qualitatively indicates the cure state of thermosets, but why does Cure Index quantitatively correlate to degree of cure? I will discuss this in Part 2 for my next post.
For further information about dielectric cure monitoring, please contact Lambient Technologies.