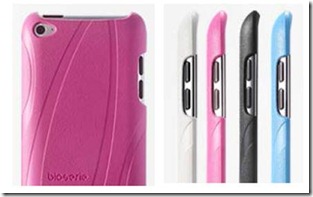 By far some of our most popular posts have covered the exciting new field of biopolymers and bioplastics.  The image on the left shows a smartphone cover made from Ingeo polylactic acid (PLA) from NatureWorks.  In a fairly extensive set of posts, Dr. Bob Humphreys and I will cover a wide variety of biopolymers currently in the market.  We will look at the chemistry, end-use applications, and growth potential for the following biopolymers:
Thermoplastic starch – Bob
Bio polyethylene – Jeff
Polyhydroxy alkanoate (PHA) – Bob
Polyester furanoate (PEF) – Jeff
Bio polyamides – Bob
Bio polypropylene – Jeff
Bio-based thermosets – Jeff
Poly Lactic Acid (PLA) – Bob
Bio Polyethylene terephthalate (PET) – Jeff
Somewhere in the middle, to break things up a bit I will have a couple posts summarizing some of the key topics discussed at "BioPlastics: the Re-Invention of Plastics" conference to be held March 4-6, 2013 in Las Vegas.