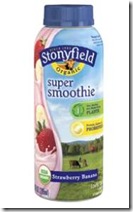 At a the recent Bioplastics: The Re-invention of Plastics conference, James Kahn of Braskem gave a good update on the current state of bio-based polyethylene.  Braskem is the world leading supplier of bio-PE.  In 2010 and the forecast for 2015, bio-PE is the largest bio-based polymer currently in production.  So let's take a deeper look into bio-PE.
Initially, the focus of bio-based plastics was on biodegradability or compostability, that is, the ability of the bioplastic to degrade back to carbon dioxide and water.  A lot of the initial work focused on biodegradation.  The main issue is that the infrastructure to take advantage of the compostability is not yet developed.  The following graph from European Bioplastics 2012 clearly shows the trend towards bio-based/non-biodegradable and away from biodegradable: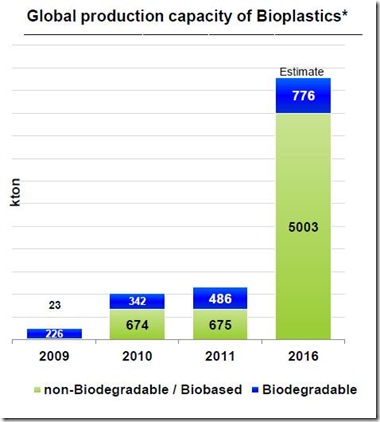 Bio-based polyethylene is a great example of a polymer made using a renewable feedstock, but bio-PE is not biodegradable.  The first consideration is the source of the biomass starting materials.  Bio-PE is made using sugar cane from Brazil.  Sugar cane is a food source, so there is debate on whether we should be using food feedstocks to make bioplastics.  Let's look at the following graphic from Braskem: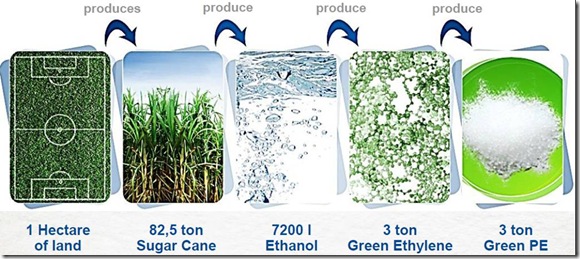 Bio-ethanol is produced from sugar cane using a fermentation process.  The bio-ethylene monomer can then be used in traditional polyethylene polymerization processes to make the various grades of PE (HDPE, LDPE, LLDPE).
According to Braskem, a production rate of 200 kilo ton/year of bio-PE would require approximately 450 million liters of ethanol and would utilize 65 million hectares of Brazilian sugar cane land to produce enough sugar to enable Braskem's production capacity.  This represents 0.02% of the Brazilian arable land.  Clearly, the impact to the sugar cane food supply is quite small.
The second appealing feature of bio-PE is that it is a drop-in equivalent for fossil fuel based PE.  The chemical structure, applications, and recycling are identical.  Benefits of the bio-based PE are summarized: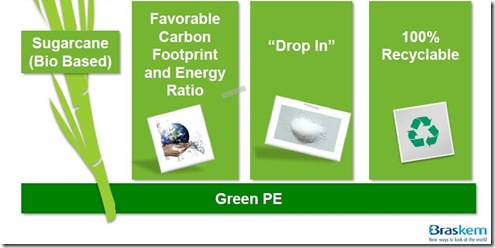 From an end-user perspective, the drop-in compatibility and ability to be recycled using established recycle streams makes implementation of bio-PE fairly easy.  At the current time, the price of bio-PE is about 50% higher than fossil-fuel PE, but as production volumes increase the price premium should decrease.
Typical end-use applications of bio-PE are films (storage bags, pouches, packaging films), blow molded hollow parts such as beverage containers, automotive fuel tanks, injection molded parts, tubes and other applications where bio-PE could be an environmentally friendly drop-in  replacement.