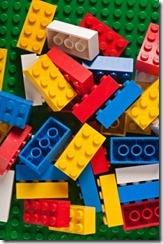 So far we have covered the basic components of the technology delivery system, where they fit into the process, and how to leverage resources to drive the product development process.  Let's take a minute to drill down and look at how technology platforms are critically linked to product architectures.  Polymer formulations such as adhesives, resins systems for composites, coatings, etc. require multiple technologies for them to work properly.  Some of the key components of a polymer formulation are:
 resin chemistry
curing agents (thermal and UV)
catalysts
fillers
additives and modifiers (adhesion promoters, surfactants, etc.)
The first step is to carefully examine the product architecture your customers or the market requires.  The next step is to start with the basic formulation components and assess what are the critical to function (or critical to quality, CTQ) attributes.  Most formulation work starts with the base resin system and curing package to get the right final physical properties and cure speed.
Let's look at an example to make this tangible.  I was developing a new class of epoxy-based multilayer circuit board material and had the following CTQ's:
Increased glass transition temperature (Tg), lower moisture absorption, and lower dielectric constant and dielectric loss factor
Faster curing and eliminate DICY (forms crystals which impedes curing)
Improve dimensional consistency and ability to be laser drilled
From these focused set of material requirements it was clear that we needed to develop three new technology platforms.
New resins (evaluated epoxy, cyanate ester, bismaleimide, etc.)
Curing agents (investigated various types of imidazoles)
Reinforcements (improved woven glass cloth and non-woven aramid)
We built the resin technology platform internally with close support from the major resin suppliers. We used Open Innovation and partnered with a university to develop a fundamental understanding of imidazole curing agents.  Finally, we partnered with a glass cloth suppler to develop improved glass fabric that enhanced the reliability of the laminate.  By combining all three platforms, we were able to develop a new class of laser drilled laminate  (new resin from technology platform #1, faster curing from platform #2,  and non-woven aramid from platform #3).

Since we gained a fundamental understanding of the chemistry and physics underpinning each technology platform we were able to expertly apply our learning to rapidly develop several new products by simply utilizing the technology platforms to build new product architectures.
How will you use technology platforms to accelerate your product development efforts?